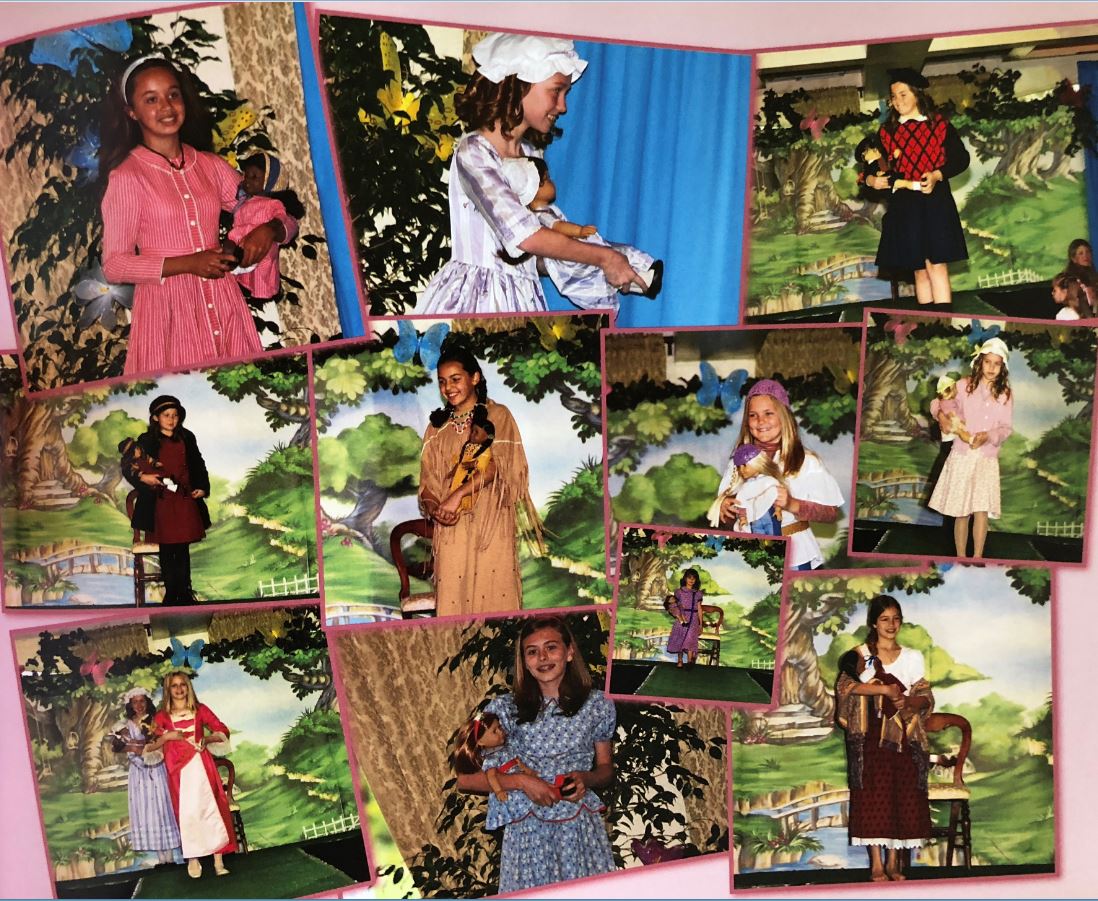 Flintridge Guild of Children's Hospital was formed on February 9, 1949 by ten La Canada women, at the suggestion of Mrs. James Hawkins. They patterned the Guild after the concept originated by Mrs. Gabriel Duque, a noted philanthropist for Children's Hospital. Their purpose was "to assist Children's Hospital through contributions of service and funds." Officers were chosen and the first benefit planned – The Camellia Tea.
In the Fall of that year, a Buffet Supper Party was held to raise funds for the Hospital. In 1950, the Guild participated for the first time at Doll Fair. Selling chances on a gift-filled wheelbarrow became the project for Doll Fair for many years.
There were many benefit events in the early years, including a "Hawaii Calls" party, dinner dances at Annandale Country Club and outings at Dodger Stadium. The Summer Barbecues began in 1970 and continued for seven years. Throngs of La Canadans enjoyed steak dinners cooked by the members' husbands. The event became a tradition in our community.
Members collected salvage for the Thrift Shop from the first year, and Christmas card sales were added in 1956. In 1977 Flintridge Guild first sponsored the four-day Flintridge Amateur Horse Show. It was a huge project and took year-long planning and much hard work. During the Horse Show years, the Guild increased its contribution to the Hospital.The Verdugo Guild merged with Flintridge Guild in 1982, bringing the membership to 60. When the Riding Club took over running the Horse Show, the Guild members looked for a new benefit. In the early 90s, the "Kids Classic" golf tournament became the benefit. It was held at Brookside Golf Course, and the membership learned a lot about golf.
Seeking to raise more money than the golf tournament provided, various Spring benefits were held for several years, including a Murder Mystery Party, a Showcase House Dinner, and mini-benefits hosted by individual members. ​
The first "Bag Lady Luncheon" was held in 1993, an event designed to encourage friends to support the Children's Hospital Thrift Shop. Although changed in theme and format, it continued to grow each year. Eventually known as the "Friendship Luncheon," this event served to introduce new community members to the Flintridge Guild and promote awareness of Children's Hospital.
In the mid 90s, the search was on for a new annual benefit which would engage the members and raise substantial funds for CHLA. Discovering the Pleasant Company rewarded the Guild with a three-day American Girl Fashion Show and Tea, which was held each March, accommodating more than 2,000 guests over the course of one weekend. After 18 years, the Guild made the difficult decision to replace the American Girl fundraiser with other events over the course of the year that will continue to promote CHLA and raise needed funds while not requiring as much of a time commitment from our membership.